"The time has come..." the walrus said, "...to speak of many things. Of ships and Shadows and virtual reality dreams. Of the rise and fall of empires, identity erasures, vampiric erotica, and the Jabberwock killing Papa with a vorpal blade that goes 'snicka-snack' or whether VR plays with your brain..." It's all nonsense, isn't it? What could they possibly have in common? They do all make for very interesting viewing...
"It was the year of fire, the year of destruction, the year we took back what was ours. It was year of rebirth, the year of great sadness, the year of pain, and the year of joy. It was during a time when great empires rose and fell, when great kings rose from their own ashes, and when mighty ships met on the battlefield. It was a time of darkness, and a time when shadows rose over Z'Ha'Dum."

Official Babylon 5 Homepage

Sci-fi epic inspired by fantasies such as Tolkien's "Lord of the Rings."

TNT's Babylon 5 Homepage

TNT is Babylon 5's new home.

The Lurker's Guide to Babylon

The most informative Babylon 5 Website.
"VR.5...anything in your subconscious can be pulled into VR...and anything in anybody else's. We're trying to protect you. Who do you work for? Let's just call them 'The Committee.' Did your father ever take you into VR.5? I think it's playing with your brain! I love it... Welcome to the game, Sydney Bloom."

The Sci-Fi Channel's Site For VR.5

If you never heard of this obsure show, click here.

Hobbitt's VR.5 page

Has some good links.

Sydney's Apartment

Great multimedia.
"He was brought across in 1228. He preyed on humans for their blood...now he wants to be mortal again; to repay society for his sins. He wants to emerge from his world of darkness...from his endless forever knight...

The Sci-Fi Channel's Forever Knight Page

The infamous show about the vampire cop.

Official Forever Knight Site at Sony

A decent place to start.

A Guided Tour Throught Hell

Need we say more?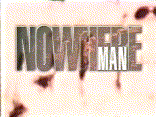 "My name is Thomas Veil, or at least it was. I'm a photographer. I had it all, a wife, Alyson, friends, a career...and in one moment it was all taken away. All because of a single photograph. I have it, they want it, and they will do anything to get the negative. I'm keeping this diary as proof these events are real. I know they are, they have to be."

Not a Soul to Trust

Series about missing identity.

Still on the Run

A pretty good site.

Qwert911's Nowhere Man Site

Another decent site.
Babylon 5 logo lifted from WB's Babylon 5 Homepage. VR.5 graphic lifted from Sydney's Apartment. Forever Knight logo from The Sci-Fi Channel's Forever Knight Site. Nowhere man screen shot from Not a Soul to Trust.